March 18, 2019 |  written by IVX Health
6 Delicious Make-Ahead Lunch Recipes for Crohn's or Ulcerative Colitis
Here are a few of our favorite go-to, make-ahead lunch recipes that are Crohn's and UC-friendly.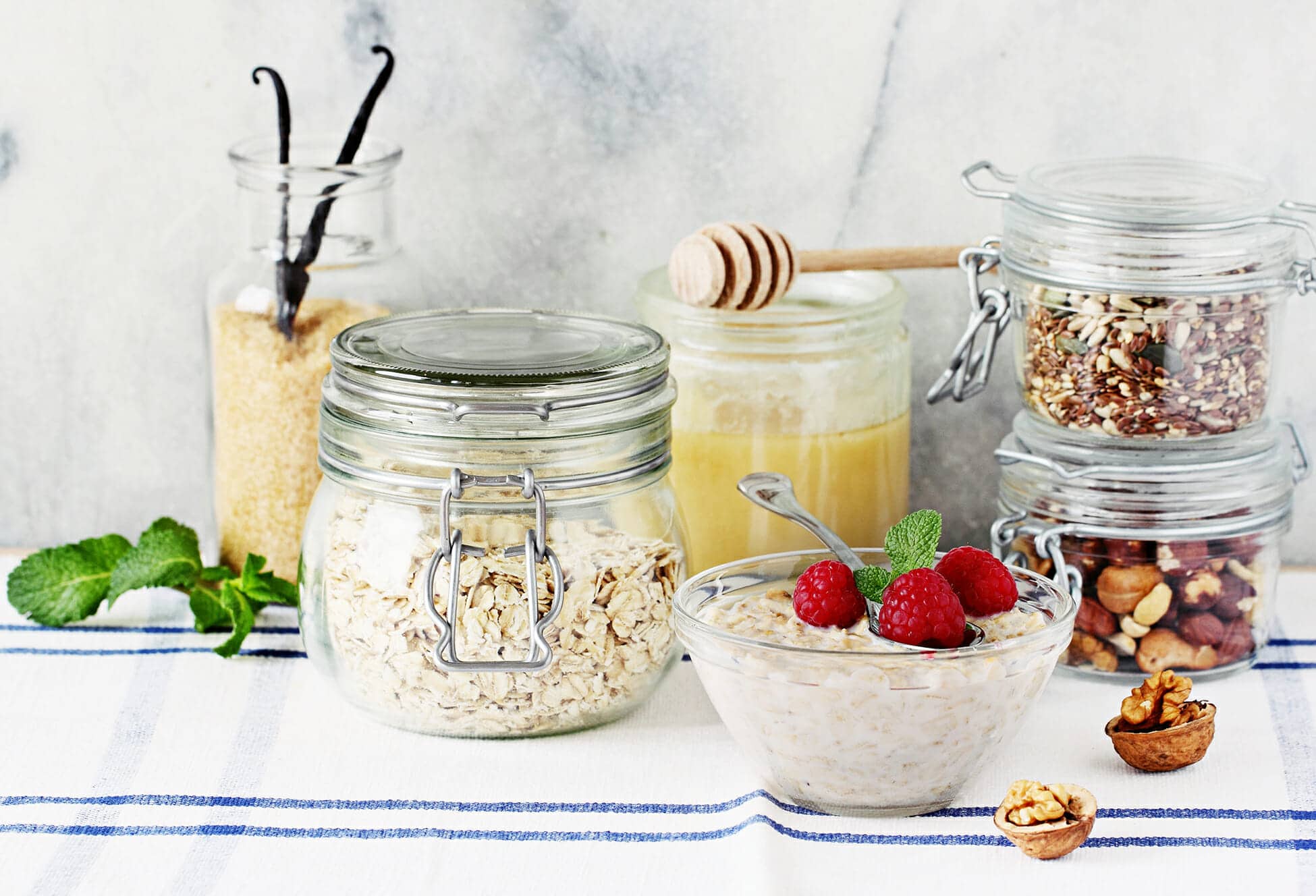 Eating Lunch with Crohn's Disease or Ulcerative Colitis
With a condition affecting the bowels such as Crohn's disease or ulcerative colitis, food is often a source of flare-up triggers. By regulating what you eat to avoid these 'trigger foods', you can be on your way to keeping the symptoms of your conditions in check. Read on for some tips and recipes for Crohn's and colitis that won't upset your condition symptoms.
Smaller Meals
When battling Crohn's disease or ulcerative colitis, one strategy for avoiding flare-ups is to eat several smaller meals throughout the day. Eating smaller portions more frequently can help your body digest more easily and prevent overeating. Try packing some of our favorite "snack meals" that you have every two or three hours that do not require reheating and can easily be consumed on the go.
1. Meat & veggie roll-ups
Slice some Low FODMAP veggies, such as cucumbers, celery, carrots, or bell peppers, into matchsticks or small pieces. Roll the veggies into slices of deli sliced ham or turkey breast. You can also do zucchini roll-ups by using a wide vegetable spiralizer or peeler to slice the zucchini into strips. Place your meat on top, roll and eat!
2. Strawberry, cucumber & feta salad
Slice fresh strawberries and cucumbers. At lunchtime, toss with olive oil and apple cider vinegar vinaigrette. Top with feta and enjoy!
3. Overnight Oats
One of our favorites to make ahead for the whole week! Simply combine oats and your dairy-free milk of choice at a 1:1 ratio. Add in some heart healthy berries, chia seeds and/or nuts like almonds, macadamia nuts or pumpkin seeds. If you need a little sweetness, consider using raw honey. Oats and raw honey are both considered to be prebiotic foods which promote healthy gut bacteria — important for healthy digestion.
Warm Lunches
Snack lunches are great, but sometimes you may crave something warm for lunch. Here are our favorite make-ahead lunch recipes that only require a little time to reheat in the microwave if you're on the go.
4. Green beans, potatoes and chicken sausage
There are a few ways to prepare this — heat all ingredients in a stovetop skillet, or bake everything on a sheet pan at 400° for 45 minutes (until potatoes are tender.) Whichever method you prefer, chop the green beans, potatoes and sausage into bite-size pieces. Toss with olive oil, salt and pepper. After cooking, portion into individual containers, preferably glass, and reheat before eating for a couple of minutes in the microwave.
5. Lunch Frittata
Making a frittata is both easy and customizable. It reheats well, and can be balanced with a simple green salad.
6-8 eggs
1/4 cup dairy-free milk
2 cups meat and/or vegetables
1 cup cheese (optional)
Preheat your oven to 400º. Cook your meat and veggies of choice in an oven-safe skillet over medium heat on the stovetop, seasoning to taste with salt and pepper. Meanwhile, beat the eggs and milk together with a pinch of salt. Sprinkle the cheese (if using) over the meat and veggies, then pour the egg mixture over the top. Continue cooking on the stovetop until the eggs are set around the edges, usually three to five minutes. Transfer the skillet to the oven, baking eight to ten minutes until the eggs are set. Portion into individual containers, preferably glass. Reheat in the microwave and enjoy!
6. Chicken Noodle Soup
Most store-bought soups contain high levels of sodium and other unwanted ingredients. Making homemade soup ensures you're getting a nutritional, Crohn's/UC-friendly lunch. Chicken noodle soup is another staple, easy-to-throw-together recipe that can keep you satisfied all week long.
Start with six cups of liquid: either low-FODMAP chicken broth, water, or a combination of the two. Add two to three cups of cooked chicken, a stalk of chopped celery, and a couple of peeled and sliced carrots. Add a squeeze of lemon (about a tablespoon) to add brightness, then season with salt, pepper and thyme. Bring liquid to a boil and add gluten-free pasta or zucchini noodles. Cook until carrots are tender and pasta is cooked through — usually 10-12 minutes for gluten-free pasta and 3-5 minutes for zucchini noodles. Store in single-serving containers, like mason jars, and enjoy throughout the week. Freeze any leftovers for busy weeks in the future!
Treatment for Crohn's and Colitis at IVX Health
If your treatment regimen includes biologic infusion or injection therapies such as Remicade or Ocrevus, consider IVX Health for your care.  We offer appointments that fit your schedule (days, evenings and weekends) in comfortable private suites so you can enjoy your time while receiving treatment. If you're ready to experience how we are redefining care for patients with chronic conditions, contact us to schedule an appointment at one of our many convenient locations.
Treatment at IVX Health
If biologics like Remicade, Actemra or Orencia  are a part of your chronic illness treatment plan, then consider choosing IVX Health for your ongoing care needs. IVX Health makes it possible to receive your therapy in a comfortable, convenient, and private environment.
With a private suite for every patient, you can watch your favorite Netflix show or movie on the big screen TV in each room, use a laptop or other mobile device to surf the web, or simply hang out with family and friends. We always have chairs for guests, and each center has a family room that is spacious and private if you need to bring your kids to your treatment. We also offer flexible appointment scheduling – including evenings and Saturdays – at any of our convenient locations.
At IVX Health, we truly are invested in helping you live your best life. If you're ready to experience a new kind of infusion clinic, click here to learn how to move your infusion or injection therapy to IVX Health.