Kid-Friendly, Parent Approved
A tailored care experience for pediatric infusion patients
We are a leading provider of high-quality infusion and injection therapy for pediatric patients with ongoing care needs. Our local centers offer flexible scheduling, private suites with recliners, flat screen TVs, high-speed WiFi, and kid friendly snacks.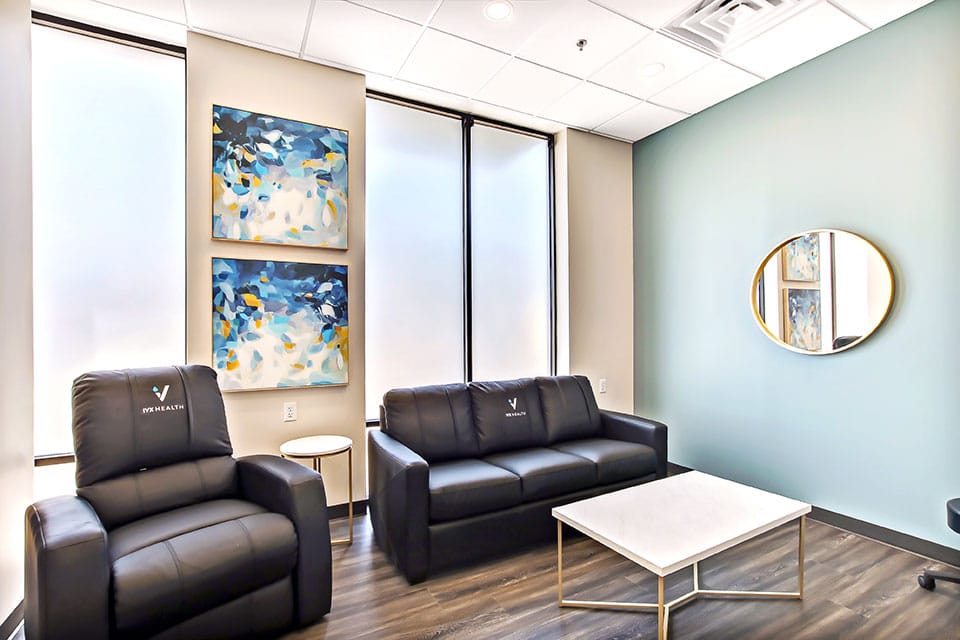 Why IVX for pediatric infusions?
We offer flexible hours with after school and weekend availability for busy parents, kids and teenagers. Our private rooms feature pediatric oriented entertainment and space for the family. Our team provides high-quality care and real-time clinical feedback to the referring provider after each visit.
We use pediatric specific clinical protocols, reaction management, and tools, including vein finders and j-Tips. Our patients always receive personal care and attention, as we maintain a low 3:1 patient-to-nurse ratio for all encounters.
"Just wonderful! They were attentive, knowledgeable, kind and helpful – IVX made my daughters feel so at ease. With two daughters with Crohn's disease, I wanted a place that was welcoming, warm, inviting and provided privacy. IVX Health delivered on all!"
Online Patient Review, IVX Health Altamonte Springs, FL
IVX Health's unique care model ensures a world-class experience for patients of all ages, including children and teenagers.
Pediatric Specialized Equipment
All centers have pediatric specific AEDs, pulse oximeters, blood pressure cuffs and elixir pre-medications
IVX uses vein finder technology, J-Tip, and Emla cream to ease and comfort our pediatric patients
Pediatric Protocols & Care Environment
Protocols developed with our Pediatric Medical Director to ensure high-quality care at every visit, including:
Pediatric patient on-boarding and evaluation criteria
Patient specific pediatric reaction management
PALS certified nurses accessible in all markets
IVX Patient Satisfaction Survey
Signifies world class patient experience and loyalty
IVX Health would love to learn more about your care needs. If you're interested in switching your infusion services – or if you just want to learn more – let us know.