A better care site for medical infusion
Through its national footprint of outpatient centers, IVX Health provides infusion and injection therapy for patients with ongoing care needs.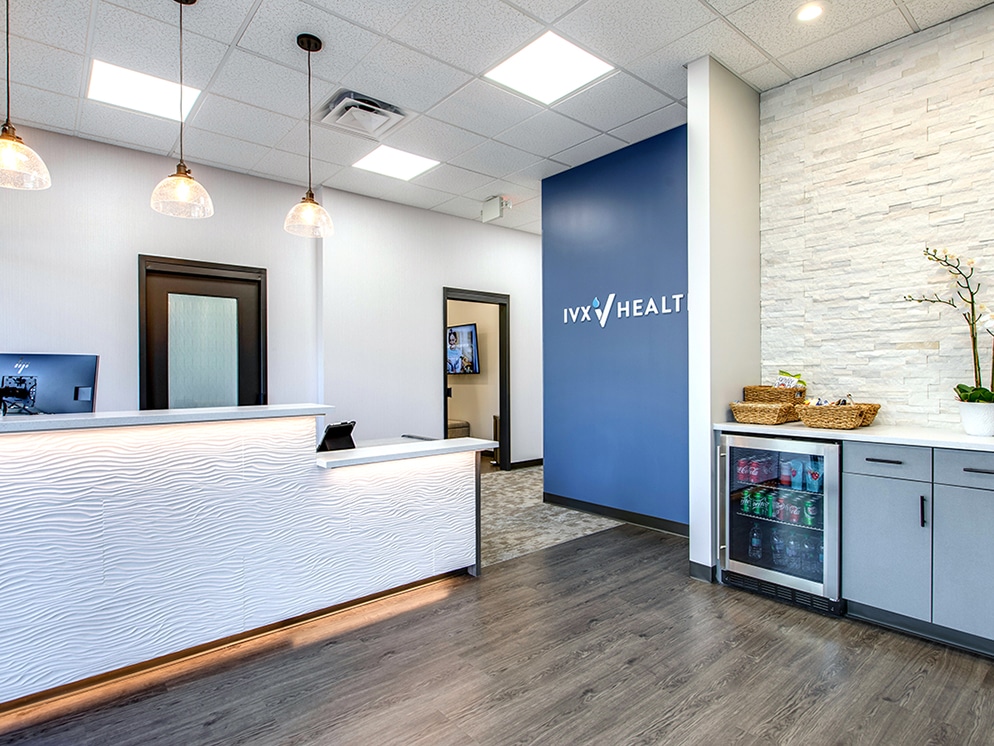 IVXceptional Care, Always
With IVX Health, every patient is guaranteed a private suite, flat screen TV with streaming movies and TV, high-speed WiFi, free snacks and chairs for guests.
"The hours I spend here are the most peaceful of my entire month. It's a great place with wonderful, caring staff."
IVX Patient Satisfaction Survey Q2-2018
Redefine your care experience
Guaranteed for all patients, with leather recliners and chairs for guests
Local centers offer flexible scheduling, including evenings and weekends
Greeted by name at check-in, patient suites are always ready when you arrive
In-room streaming options so you can catch up on your favorite shows
IVX Health was founded on the premise that optimizing infusion site of care is more effective, less expensive, easier for physicians, and most importantly, better for patients.
We provide biologic injections and infusions for patients with a range of conditions, including:
Thousands of patients say they love their experience with us.
Patients prefer IVX Health because of our:
Private Patient Rooms (76%)
Flexible Scheduling (64%)
Financial Savings & Counseling (31%)
Free, Convenient Parking (29%)
In-Suite Guest Chairs (25%)
*Q4-2019 Patient Satisfaction Survey
"An infusion is a difficult experience, so to create this peaceful, serene environment means more than you know. I call it infusion heaven."
Patient Testimonial, October 2018
IVX Health would love to learn more about your care needs. If you're interested in switching your infusion services – or if you just want to learn more – let us know.