Through the IVX Health Patient Payment Portal, patients can make payments using a credit card or bank account and view a comprehensive history of all former payments to IVX Health.
If you are having issues with the portal, please contact us here.
Step One
Find your Financial Account Number.
The number is located on the top right corner of any mailed or electronic patient statement.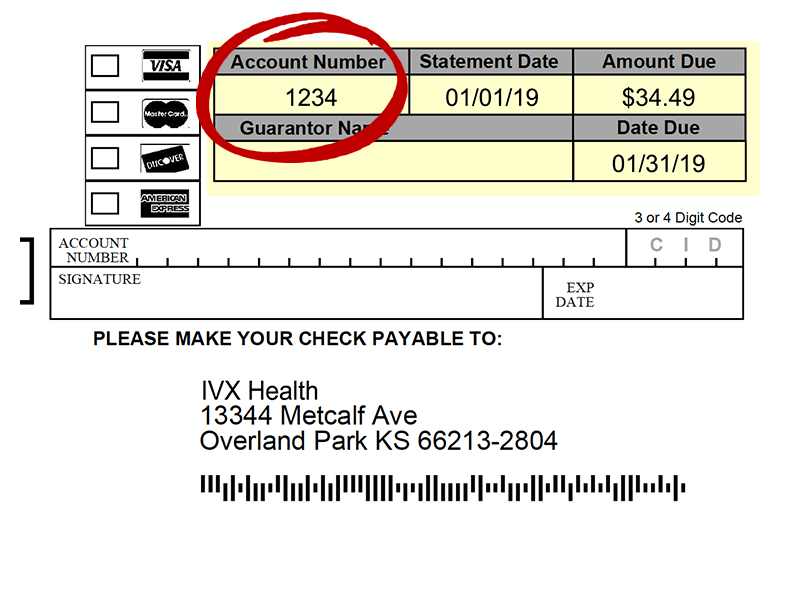 Step Two
Choose Your State.
The Portal must be accessed through the state in which you reside. Click below to begin.
Step Three
Login to the Patient Payment Portal.
Use your Financial Account Number and Date of Birth to login to the Patient Payment Portal.