July 14th, 2020 — IVX Health, a national provider of infusion and injection therapy for patients with Crohn's disease, multiple sclerosis, rheumatoid arthritis, and other complex chronic conditions, today announced the opening of two new centers in the Cincinnati metropolitan area. Conveniently located in Hyde Park and Colerain Township, IVX Health offers patients an alternative to hospital-based infusions – with the same high-quality standards and safety protocols. IVX Health reimagines the traditional experience for infusion patients with amenities such as evening and weekend appointments and guaranteed private suites that allow for proper social distancing – a meaningful benefit when considering the often hours-long infusion procedures. IVX Health is currently accepting new patients in both of its Cincinnati infusion centers (by appointment only).
From its inception, IVX Health's mission is to redefine the care experience for patients with complex chronic conditions. According to a new study published in Arthritis & Rheumatology, the number of people with these types of autoimmune diseases is on the rise in the United States, with tens of millions of Americans at risk—many of whom are young and active members of their community. Creating a safe, convenient option to receive the care they need is paramount to their ongoing health and well-being, especially amidst the COVID-19 pandemic.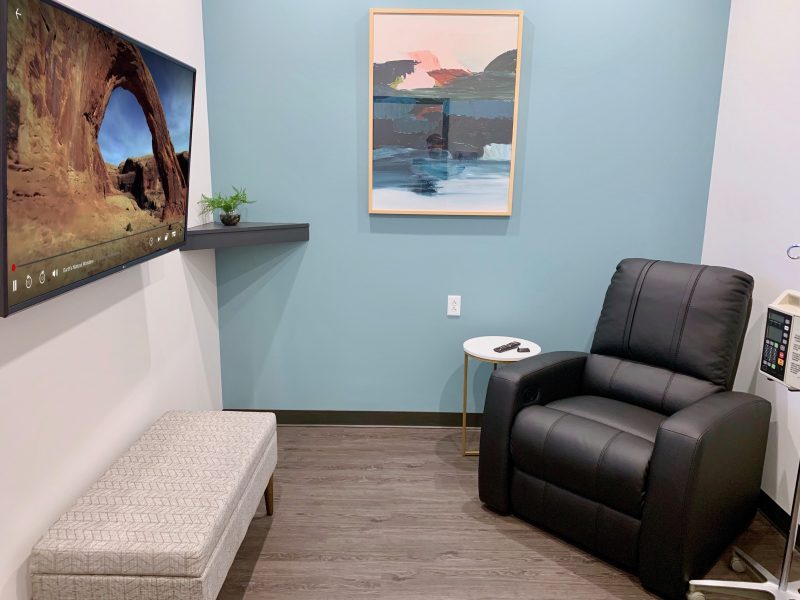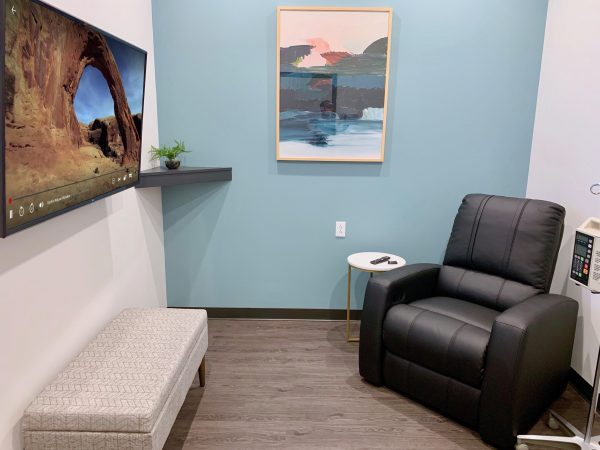 Stand-alone centers, no waiting rooms, private suites, and visits by appointment only are just a few of the ways IVX Health aspires to provide the safest possible experience for its patients. Each IVX Health center is staffed with a nurse practitioner and a team of registered nurses which never exceeds a 1:3 nurse-to-patient ratio, ensuring every patient receives the personal attention they deserve. In addition, IVX Health offers patients a superior level of service—with flat screen TVs, high-speed Wi-Fi, complimentary snacks, and flexible appointment times that include evenings and Saturdays.
"We are excited to begin serving the Cincinnati health care community," said Doug Ghertner, CEO of IVX Health. "Even amidst the backdrop of COVID-19, our patients need to remain persistent on therapy to stay healthy, which is why we aim to always provide a superior level of comfort, convenience, and safety in all of our centers. We are honored to be chosen by specialists across the country as the preferred destination for their patients. As a 100% referral-based organization, we work closely with referring providers and their staff to ensure we quickly facilitate the prior authorization and benefits eligibility process so they can refocus on what matters most – patient care."
IVX Health currently has 25 centers operating across 10 metros in the United States. The Colerain and Hyde Park centers will expand IVX Health's presence in Ohio, joining the two IVX Health centers in Columbus that opened in October of 2019. For more information on IVX Health's Ohio locations or to schedule an appointment, please visit their website.
Cincinnati Market Presence
IVX Health Colerain is located in the Stone Creek Towne Center near the Starbucks and La-Z-Boy Furniture Galleries. IVX Health Hyde Park is located in the Hyde Park Plaza retail center on Paxton Avenue. The clinical team for both Cincinnati centers is comprised of nurse practitioners and infusion nurses with deep expertise in the infusion space.
About IVX Health
IVX Health is a national provider of infusion and injection therapy for those with complex chronic conditions such as rheumatoid arthritis, Crohn's disease, multiple sclerosis and other conditions.
IVX Health's national footprint of outpatient infusion centers are conveniently located in the communities where patients live and work. IVX Health's experience-first model includes amenities such as flexible appointment scheduling with evening and weekend availability, guaranteed private suites, high-speed Wi-Fi, flat screen TVs with streaming TV and movies, and comfortable recliners with room for guests.